Twenty-five photos featuring charming and gentle Hanoi girls in ao dai by photographers Hoang Manh Cuong and Xuan Chinh are on display at the Sofitel Metropole Hanoi.
Hoang Manh Cuong and Nguyen Xuan Chinh work at the same press agency and they have the common interest in taking photos of young girls in Vietnamese ao dai on the streets of Hanoi.
The two photographers were born and raised in the capital city so every street corner, each row of trees in Hanoi have become too familiar with them.
Ao dai
in pictures by Manh Cuong and Xuan Chinh are always associated with the old space, which help reflect the traditional beauty of Vietnamese girls.
The 25 pictures in the exhibition describe Hanoi in the four seasons: the autumn winds, an almond leaf that is changing color, the white color of milky flowers, a lotus buds, an old French-styled house.... all are combined with young girls in the ao dai.
The exhibition will lasts on August 31.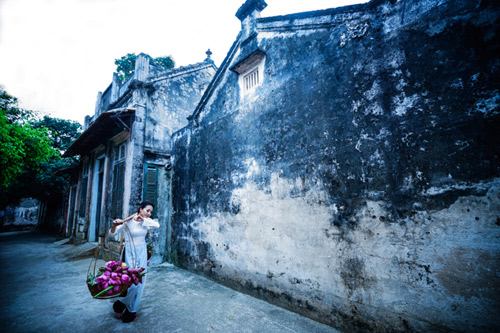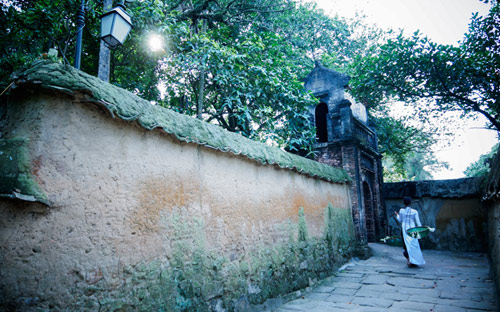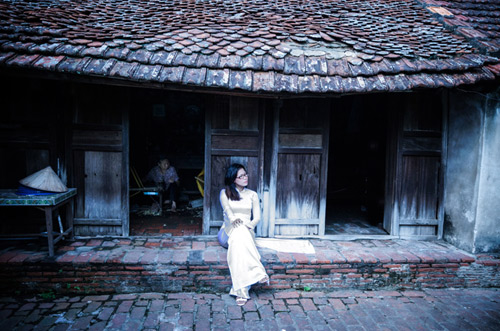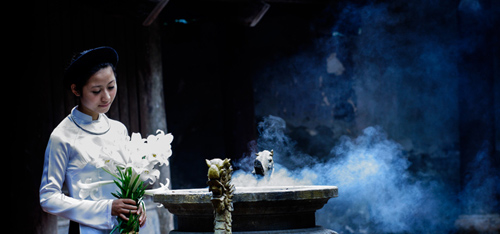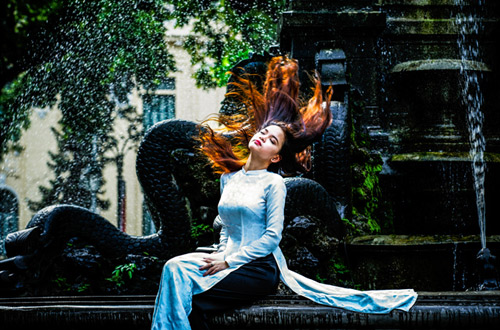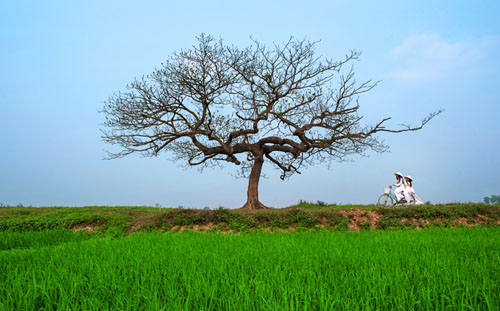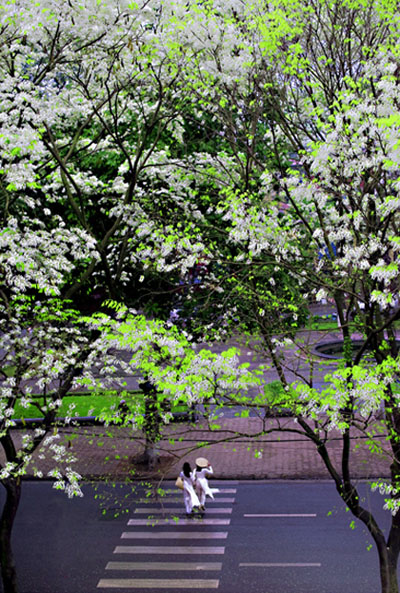 The terrace with sun rays through the door in an ancient house.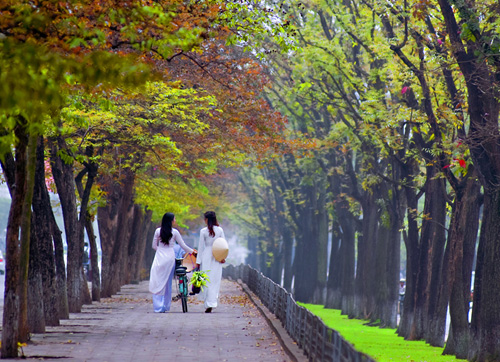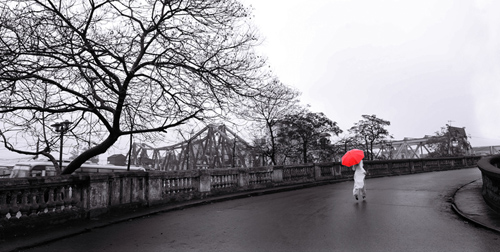 he girl on the centenarian bridge of Long Bien.