A multidimensional Hanoi is portrayed by 13 artists in a variety of styles and materials in the ongoing exhibition at Art Talk Café, 12 Quan Su, Hanoi.
"Made in Hanoi" is held by Mai Gallery with the idea of an annual exhibition at the beginning of the year to honor
Hanoi
. Many artists supported the idea and sent their works to the gallery. The first exhibition in 2013 brings together the paintings by 13 artists, who are talented young painters.
In "Made in Hanoi", two paintings of each artist are selected for display (except Pham Tuan Tu with three works.) All of the works are about Hanoi and is specific to the style of each author.
With different materials such as lacquer, oil, synthetic materials and wood engraving, each young artist brings to different views and multi-dimensional images of Hanoi, which express their love to the capital, where they live and work.
The exhibition will open until February 13.
A number of paintings in the exhibition:
"Red River's middle plain" by Trieu Long.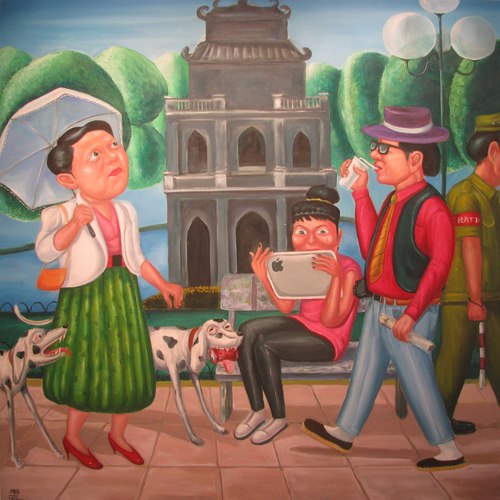 "Sunday" by Nguyen Van Ho.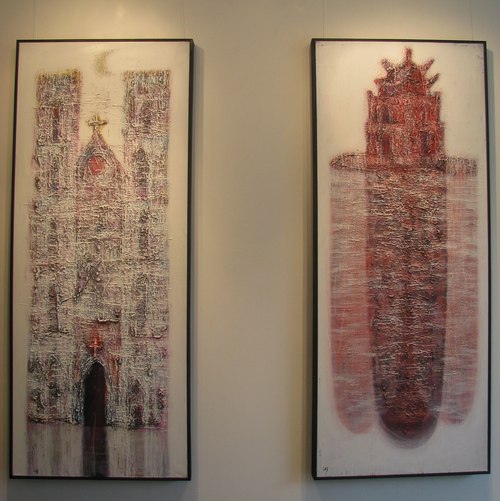 "
Church" (left) and "Shadow" by Do Hiep.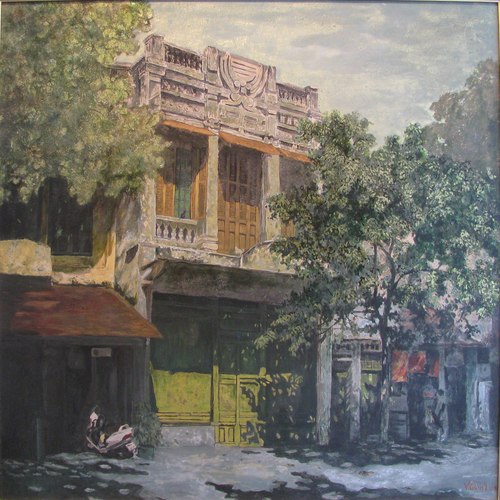 "Ha Noi autumn" by Chu Viet Cuong.
"The Path" by Nguyen Hoang Tung.
"Cherish" by Pham Tuan Tu.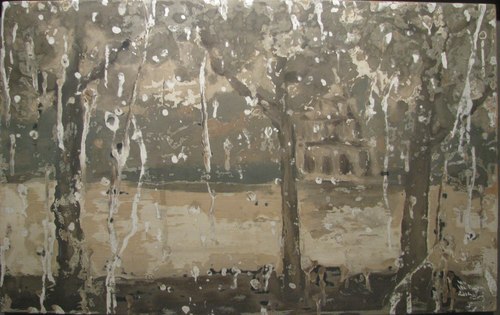 "Rain II" by Vu Duc Trung.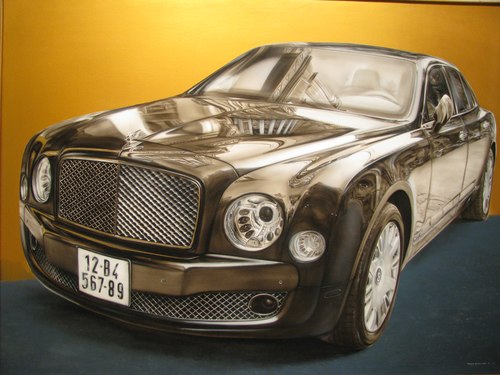 A painting by Trinh Minh Tien.